Petersen Art Center Classes

All classes at the Petersen Art Center meet once a week for two hours, four times per month.  They 
are ongoing and students may enroll in open classes (classes that have open spaces in them) at any time.  Students may go on waiting lists for classes that are full and will be notified when a spot opens for them to take the class they are waiting for.  Once 
enrolled, enrollment will continue until the student withdraws (via email, phone or in person).
SCROLL DOWN FOR INFO. ON CLASSES FOR KIDS & ADULTS


Art Classes For Kids

Throughout over 40 years as one of Utah's leading art educators, Harold Petersen has taught thousands of young artists with many going on to successful careers in the arts.  Even more have gone onto successful lives that include art as part of well rounded and successful lifestyles.  Over the past years Pete, has worked steadily to organize and record his program of concepts and skills. This program is now available for students at the Petersen Art Center starting as early as the first grade.  It teaches the same artistic concepts that are taught to older students but it teaches those principles in a manner that matches the age of the student.  Our instructors also always work to maintain the child's self esteem and personal sense of creativity.  This curriculum is currently available for grades 1 through 3, grades 4 through 6, and grades 7 and 8.  Classes are taught once a week for two hours on a year around basis to ensure continuity for the students.  Each of these classes has an additional $10.00 per month materials fee which covers all materials and supplies needed for the class.
Once students are in high school (grade 9 and above) they may then take classes in any of our adult classes (400 series class numbers).

Pottery Classes

The Petersen Art Center offers our students one of the finest pottery facilities in the mountain west. It includes a spacious wheel room featuring Pacifica electric wheels, damp room and complete glazing facilities. The Petersen Kiln regularly turns out successful cone 10 reduction firings, bringing rich depth of color to stoneware and porcelain student creations.
Instructors Mark Petersen, Cynthia Cool, Fred Biebau, Brandi Chase, Brooke Minas and Sarah Cool offer classes for students of all backgrounds, 12 years and older.  Everyone from beginners to professionals are welcome.  Students learn to create pottery on the potters wheel, and their option may also study various hand built ceramic techniques.
This is followed by the study of surface decoration and glazing techniques.  In addition to the weekly two hour class, students are allowed to use the facility during liberal studio hours throughout the week. Wheel thrown pottery is available for students in the ninth grade through adult students.  Younger students (age 12 and up) can also be admitted on an individual basis when taking a class with a parent or guardian.

Watercolor Classes

Watercolor is our most popular painting class offering and is structured by Harold Petersen our founder. Instructors Gayle Allen, Maura Naughton, JoAn Coon, and Nick Gardner offer classes for students of all backgrounds, 12 years and older.  Everyone from beginners to professionals are welcome. . It is among the most expressive of all two dimensional media while also being easy to use for the average home artist (there are no toxic fumes and clean up is with soap and water). Students study basic drawing, color theory, and numerous application techniques. Approaches include both representational and abstract schools of expression.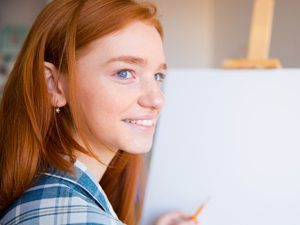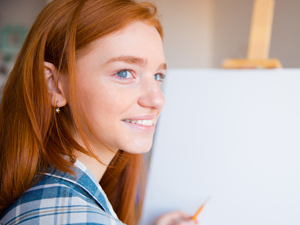 Oil Painting Classes

We are proud to offer Oil and Acrylic Painting classes taught by Maura Naugthon and Patty Schafbuch. All instructors are ready to help students in a wide variety of styles and subject matter.  Students may choose to work in either oil or acrylic media, and might also consider the new water soluble oil paints that offer many of the advantages of both oils and acrylics.  All of these media are available at Salt Lake's best prices on our main floor at Dick Blick Art Supplies.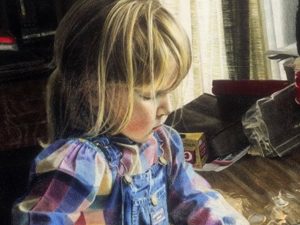 Drawing and Colored Pencil Classes

Instructor Sheri Lynn Boyer Doty is a recognized national master of this unique medium (having won both national and international awards). This is another medium ideal for home use. Sheri treats colored pencil in a painterly fashion, much like one would use oil paint, starting with an underpainting and then layering pigment to develop color of great depth and intensity.  Sheri's colored pencil drawings have earned her awards in regional, national and international art exhibitions and invitational shows including purchase awards and permanent museum acquisitions. Sanford Corporation, formerly known as Berol USA., used her artwork to showcase its PRISMACOLOR colored pencil product line internationally for over 25 years. Sheri is a signature member of the Colored Pencil Society of America [C.P.S.A.].  This is one of our most highly recommended and exceptional instructors.  In addition to colored pencil she also offers a course in drawing that covers all of the principles of drawing.  Find out more about Sheri and her work at  Sherry Doty Fine Art and Illustration.
Materials Lists for Adult & High School Classes

Classes for kids (100 and 200 prefix class numbers) include a materials fee and generally do not require students to purchase or bring their own materials.  Adult classes however do require that students invest in their own art supplies.  If you already have supplies of your own be sure to bring them to class.  Teachers will always try to utilize them first even if they do not exactly line up with the items on their list.  Select the appropriate link to down load a pdf file for supplies list for your class:
1.  Pottery Classes:  Pottery classes require a basic set of pottery tools and clay.  Both of these are purchased right at your first class from your instructor (Kemper Professional Toolkit: $30; Clay:$35…$40/bag which includes all firing and glaze materials.
2.

[/cherry_col]

If you have questions not answered here, email (info@petersenartcenter.com)
or call us (801-467-5444) for a prompt response.