Enroll Today And Get Your First Month's New Students Tuition For HALF PRICE
In Selected Classes!
See "Discounts and Specials," For Available Classes
SOCIALLY DISTANCED FORMAT. DESK CHAIRS ARE SET AT 6′. MASKS 100% REQUIRED.
There will be a check in at the top of both stair cases  because we want to do all that we can to mitigate risk for you and our staff 

**  All new students (those not enrolled in the past 6 months) get your first month tuition for just $55.00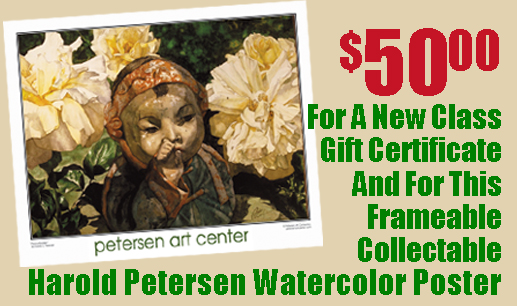 This year give the gift of creativity!  They'll get a Gift Certificate good for new enrollment* in any open class we offer and this beautiful watercolor poster by Harold Petersen.  *Can be used by any student who has not been enrolled in the past 6 months, for any available class.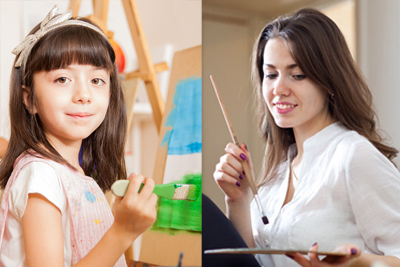 We offer great classes for Kids and Watercolor, Oil Painting, Colored Pencil, and Drawing classes for adult and high school students.  In the warm, positive environment of our classes you'll experience the joy of visual expression.  Don't wait, make a class at the Petersen Art Center part of your life!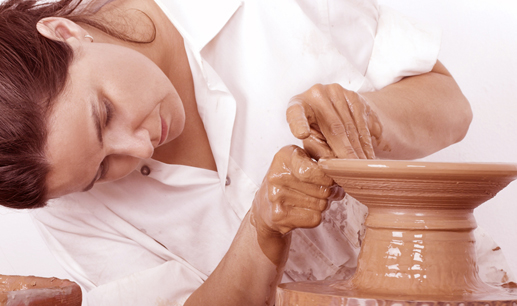 Have you ever wondered what is was like to feel smooth, cool clay spinning in your hands?  To watch as it transforms into a creation of utility and beauty?  Join us in Utah's finest private pottery studio and discover the pure joy of creating works of art on the potters wheel.