ART CLASSES FOR EVERYONE!
Select the Discounts Tab to Specially Half Price Classes Available Next Month for New Students.
Choose from great multi-media classes for elementary and junior high kids!  High school students can take any of our adult art or pottery classes!
Choose from watercolor, oils, drawing and colored pencil classes.  Every class takes adult students of all ages and ability levels with great instructors ready to work with you individually at your pace.

We are Salt Lake's largest private ceramics school, offering a 20 wheel studio, over 18 glazes  20 wheel studio, and we are the only studio firing to cone 10 in our big Olsen gas fired kiln.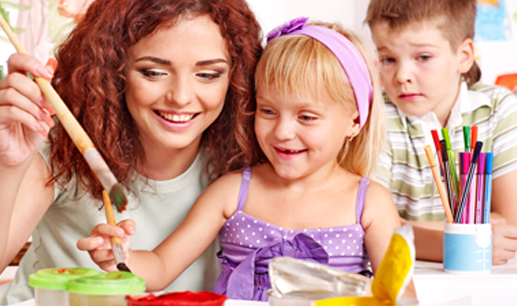 This year give your loved one the gift of creativity! You'll SAVE 25% on Gift Certificates good for new enrollment* in any available class we offer (normally $115, now $86.25) . *Can be used by any student who has not been enrolled in the past 6 months, for any available class.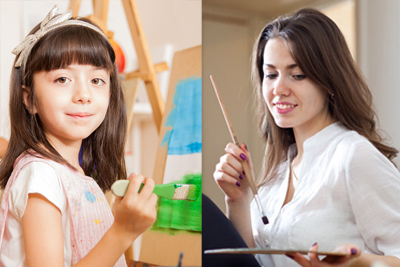 We offer great classes for Kids that offer multi-media creative experiences.  For adults we offer Watercolor, Oil Painting, Colored Pencil, and Drawing classes for adult and high school students.  In the warm, positive environment of our classes you'll experience the joy of visual expression.  Don't wait, register today!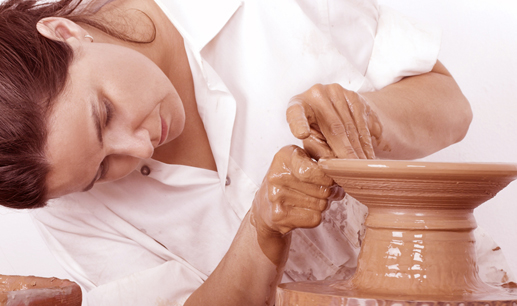 Enroll today to come and play in our new expanded pottery studio featuring 50% more shelf space and a bigger studio now featuring 20 electric potters wheels.  For some time we have had waiting lists for all pottery classes.  Now is the time to enroll as all classes now have openings for five more students in each class.