SPECIALS AND DISCOUNTS

First:  Every month of study at the Petersen Art Center is an exceptional bargain!  You make art part of your life every week with caring instructors and equally caring classmates for a modest investment that is similar or much less than the investments you might make in personal activities like skiing, golf or other personal growth investments (music, dance, gym…).  While here you will build your self esteem, form new friendships and CREATE ART!  We believe that art makes life richer and more full.  There are no long term commitments or contracts.  It's all one month at a time on your schedule, focused on meeting your needs!
Second:  Each month we offer a number of specials designed to help new students "get their feet wet."  This includes special discounts for first timers, classes of the month (which offer special discounts for new students) and new student gift certificates which are a tremendous gift for anyone you know, at special savings!
 Give The Gift of Art: a $90 Gift Certificate For New Students: 
Just $50.00 Available Now!
(you can even give it to yourself).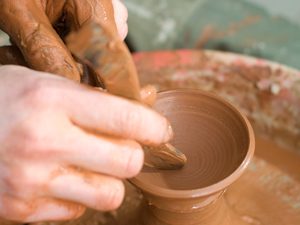 Give someone you love the gift of creativity by giving a gift certificate good for their first month's tuition (a $90.00 value) for just $50.00.  This attractively designed certificate can be purchased anytime, year around either at the center or via our payment window.  To purchase a New Class Gift Certificate for New Students:
1.  Come to our office Monday through Thursday, Noon to 4 p.m. at 1025 East 2100 South at the top of the stairs.

2.  Purchase via our payment window on this site:  Just make a $50 payment and include a request in the message window for a new class gift certificate, with the name and address you would like the certificate sent to.

Limitations and restrictions on this offer:  Certificate may be used for discounted tuition only by students who have not been enrolled at the Petersen Art Center in the 6 months prior to use.  It may be used by anyone for the purchase price ($50) towards full price tuition, merchandise or any service or tuition otherwise offered by the Petersen Art Center, Inc.  Good for 24 months from the date purchased.  Not valid for cash refund.
3.  Gift Certificates for current (or recent) students are always available discounted at $85 for a $90 per month of instruction fee Certificate.  Purchase in the same way that you would buy above, either at the office or via the payment window.
Sign Up Now For July's Classes of the Month:
Half Price Enrollment for New Students In These Classes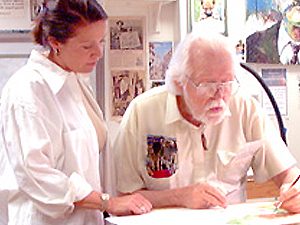 Each Month we put a few of our classes on special!  You can sign up for them at half price for the first month if you are a new student at the art center (you have not been enrolled at the Art Center for the prior 6 months).  To enroll in any of the following classes for half price next month just do the following: 
1.  Enroll using the registration form on this website.
2.  Pay tuition of $45.00  using the Payments window on the website prior to the first class and enter the coupon code "HALF PRICE."  in the message window.
June's Half Price Special Classes:
155/1   Concept & Skills for Grades 1-3 Taught on Tuesdays from 4 to 6 p.m.
405/16 Watercolor / Drawing for Adults Taught on Wednesday from 3:45 to 5:45 p.m
405/3 Watercolor / Drawing for Adults Taught on Wednesday from 9:00 to 11:00 a.m.
Limitations and restrictions on this offer:  This offer is available only to students who have not been enrolled at the Petersen Art Center in the past 6 months and who if have ever been enrolled in the past have settled all past accounts in full.  This offer may not be combined with any other tuition reducing offer or promotion.  Once tuition is paid via this offer, tuition will not be refunded.  This offer may not be combined with any other offer or tuition reducing special (including third party offers or vouchers).  Limited to available spaces in the class.  Once the class is full the offer is no longer available, first come first served.

Monthly Discounts Available to Everyone Every Month!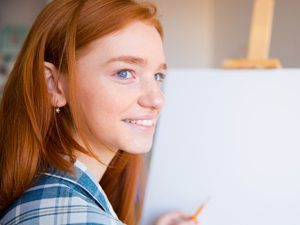 1.  TIMELY DISCOUNT:  People who pay their tuition in a timely and regular manner keep us going.  It's that simple and we want to reward that very helpful behavior!  To that end every student who makes their monthly tuition payment by the 12th of the month it is due in full at midnight (bringing all accounts paid in full) may take a $5.00 discount for each class they are taking that month.
2.  FAMILY DISCOUNT:  Taking more than one class?  Or are others living at your address taking classes?  Anyone living at the same billing address (we have a very broad definition of the word "Family") and taking more than one class is eligible for our Family Discount:  You may take 10% off the second, third, fourth (and so on) classes billed to the same address (not the first class).  That is a $9.00 discount off of each class above the first class IF YOU HAVE PAID ON TIME AND YOUR ACCOUNT IS CURRENT.  Also you may take both timely and family discounts (that's $14.00 off classes beyond the first class).

If you have questions not answered here, email (info@petersenartcenter.com)
or call us (801-467-5444) for a prompt response.